George Morgan
George Morgan (image above) paints in oils on handmade gesso panels and his imagery combines sparse, dreamlike spaces with small, very detailed figures.
"The process before I begin painting, of making my panels and coating them with a traditional gesso primer of rabbit skin glue and whiting, is laborious and hugely pleasing in itself. I feel there is value in this and like the idea that my works are seen as beautifully finished objects rather than sole emphasis being placed on the content of the two-dimensional painted surface."
His motives and inspiration as an artist are ephemeral, though largely his work draws on personal experience and feelings that resonate with intangible poignancy: vague, sun-drenched childhood memory, travel, relationships.
As source material George is drawn to imagery with an aged, vintage feel: 70s and 80s family photographs, newspaper cuttings, postcards – reflecting the obscure and mysterious; hinting at that air of magic when a moment in time is frozen in an image, leaving us wanting to know more…
Curious figures in dappled vignettes; Mysterious kinship between potentially incongruous subject matter.
Stephen Lovatt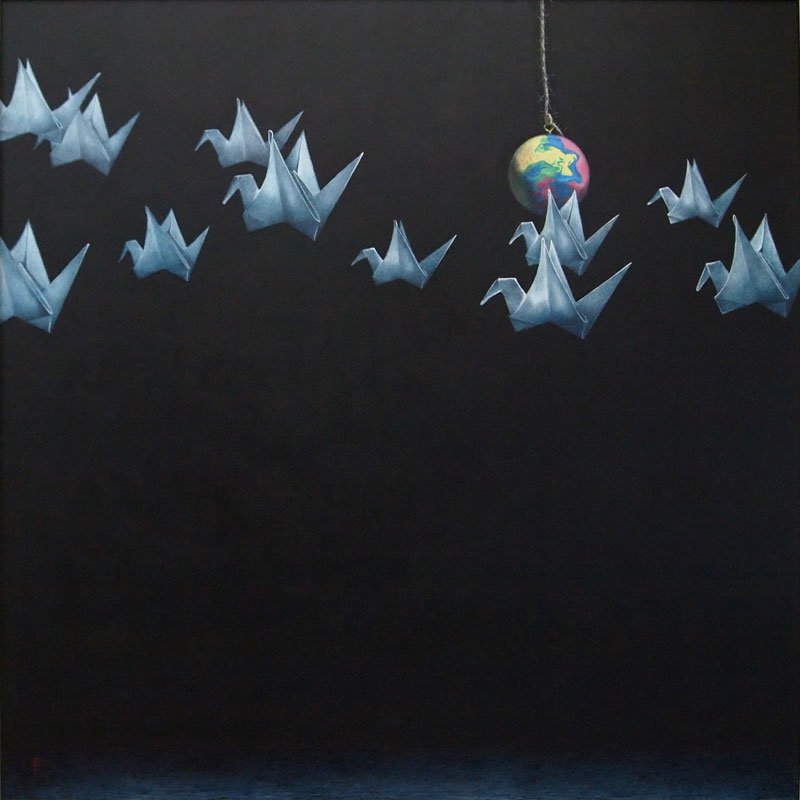 With these meticulously observed still-life tableaux, Stephen Lovatt explores the idea that after long contemplation, a treasured object will seem to acquire a mysterious life of its own.
The objects themselves were accumulated over the course of many years, preserved because of their association with people, places and particular circumstances. They were the survivors, if you like, of all the objects that passed through his hands. Curiously, the paintings themselves have become survivors as the objects depicted were lost or damaged, along with most of Stephen's other possessions, in a house fire.
Now Stephen's home and possessions have been replaced, restored, or forgotten and these paintings represent a lost estate of former times.
Stephen Lovatt is currently working on a new body of work where memory and the past will be reinterpreted for the present.
This exhibition is in our Main Bar space.
Save
Save