Lets bee friendly…
We love bees. Many people know that they're an absolutely critical part of the global ecology, and they've had a tough time over recent years with growing concern about a global reduction in their numbers. This has potentially dire consequences for our planet, so the more people do to support them the better.
We're lucky to have our own resident beekeeper on the team! Tim Myers, our Buildings Manager, has been keeping bees on the roof of his Southville home since 2009, and has now relocated them to our roof at Tobacco Factory. He produces his own Southville Honey from them, which is sold exclusively through Better Food Company.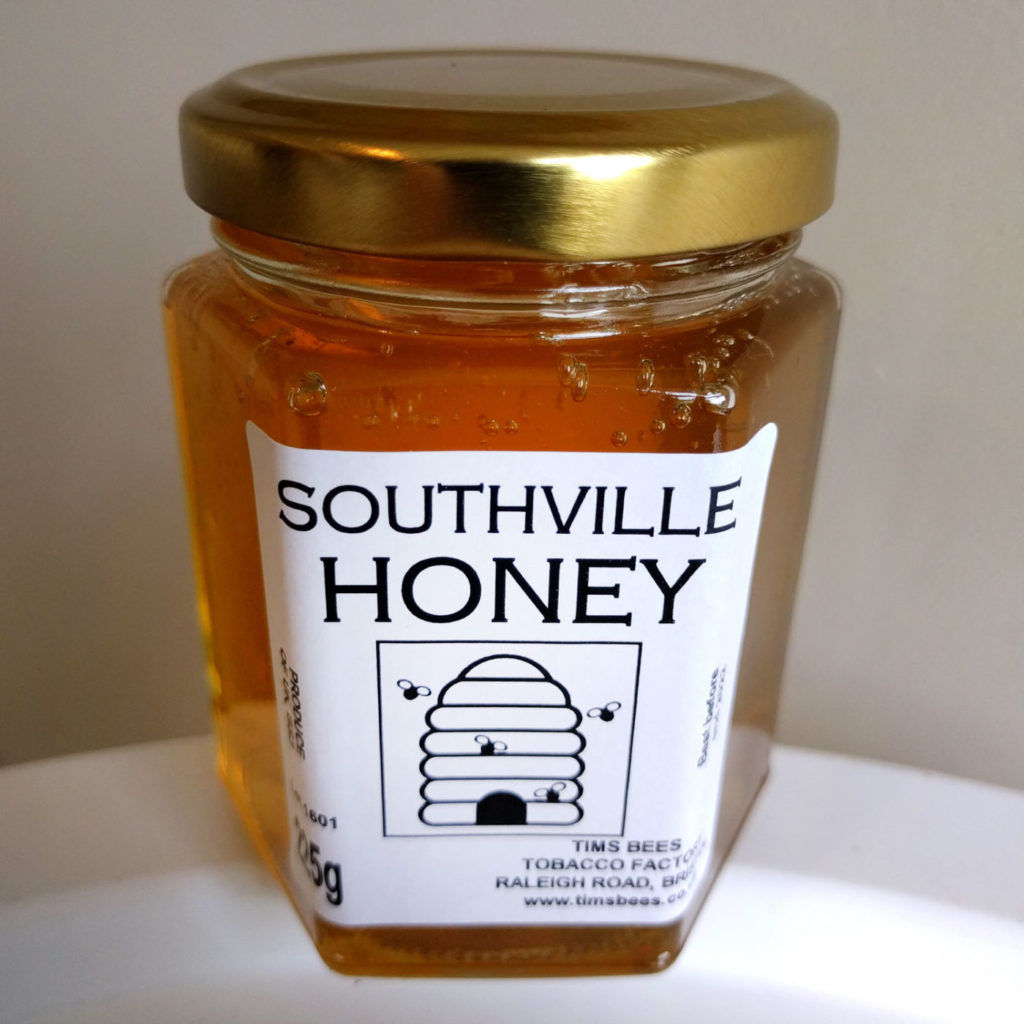 As well as that, we've planted bee friendly flowers in our Yard, helping to ensure that bees have plenty of sources of pollen, in turn helping them to prosper. If you haven't already, why not join in and plant some bee friendly plants? Many plants are promoted as bee friendly, and you can find out what bees like the best here.

Our plants are from Riverside Garden Centre on Coronation Road – they have a lovely range available (small purple and white flowers, along with fruit blossoms, are bees' favourite) – so why not head there to get your own or pop along to our Plants and Gardens Market on 20 May, where there will be lots of bee friendly plants for sale.