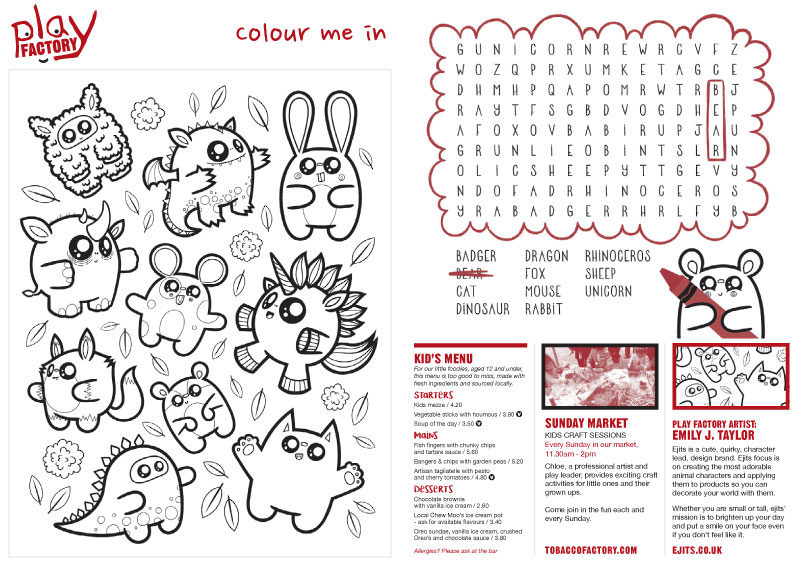 Download Activity Sheet
Ejits is a cute, quirky, character lead, design brand. Ejits focus is on creating the most adorable animal characters and applying them to products so you can decorate your world with them.
Whether you are small or tall, ejits' mission is to brighten up your day and put a smile on your face even if you don't feel like it.
ejits.co.uk