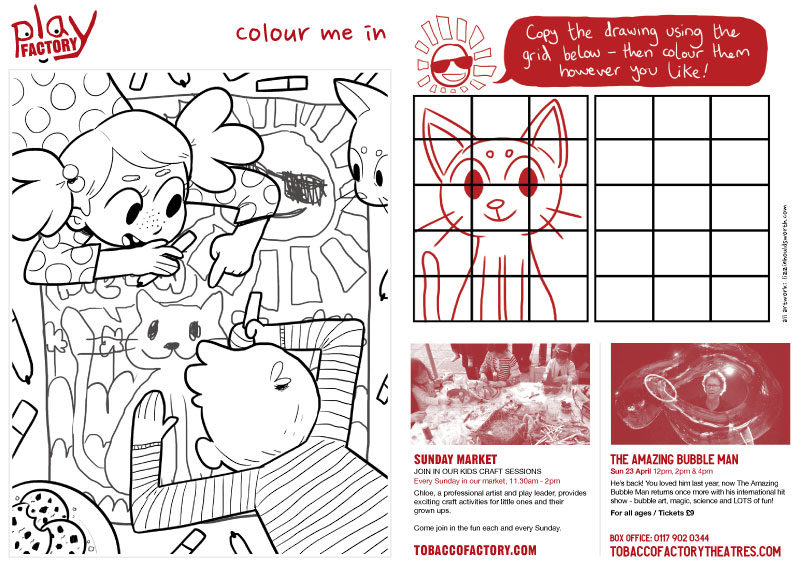 Download Activity Sheet
A freelance illustrator based in Bristol Lizzie graduated from the BA (Hons) Illustration course at Falmouth University in 2016. Her goal is to make work that both children and adults can enjoy, and her favourite things to draw are people and animals.
She is part of a small group of illustrators called Froglump, who often sell individual and collaborative work at Bristol Comic and Zine Fair and Thought Bubble.
www.lizziehouldsworth.com