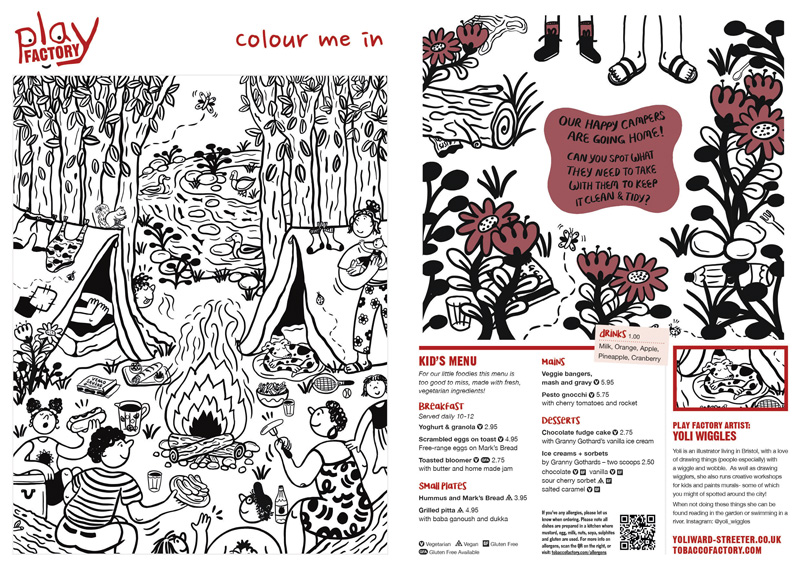 Download Activity Sheet
Yoli is an illustrator living in Bristol, with a love of drawing things (people especially) with a wiggle and wobble.
As well as drawing wigglers, she also runs creative workshops for kids and paints murals- some of which you might of spotted around the city!
When not doing these things she can be found reading in the garden or swimming in a river.
Instagram: @yoli_wiggles
Website: yoliward-streeter.co.uk
yoliward-streeter.co.uk