Ah-Ma's Dumplings
Fusing traditional Cantonese dim sum (meaning 'to touch the heart') with modern British influences, these delicious culinary creations are a big hit at the market. Ah-Ma founder Anita Cheung has set out to recreate the fresh, light and delicate traditions of Cantonese cuisine, without any artificial colours or MSG. Every delicious dumpling is delicately handmade from scratch, using the freshest vegetables and locally-sourced, free range meat.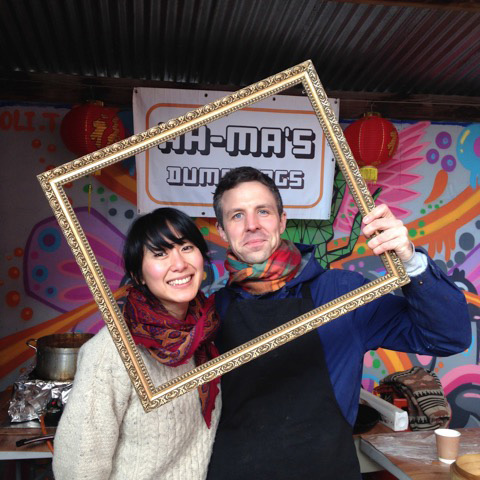 Trader interview
What do you sell?
Handmade steamed Dumplings & Baos
How long have you been trading at the market?
About a year
Tell us more about your products:
Inspiration for our dumplings and baos is taken from Anita's heritage and the Cantonese style of cooking, which delicately balances flavours and places importance on the quality of the primary ingredients, to create dishes that are fresh, healthy and delicious. We think that adhering to ethically sound standards compliment excellent quality, taste and experience, and so we use local minimum free-range meat, and our baos are made using locally produced organic flour, soon our dumplings will be too. We support local businesses and all our packaging is compostable and made using sustainable resources.
What do you love most about the market?
The community atmosphere that's created, between the producers and visitors. It's amazing to be a part of that.
What is top of your bucket list?
To build a home made of wood
What is on your screensaver?
Barchan sand dunes in the Sahara
What did you want to be when you were growing up?
First an archeologist and then a human disease researcher (which I then became!)
How do you relax?
I cook, I meditate
What would your super power be?
The might of a super massive tortoise
Who would play you in the film of your life?
Jonathan the Seychelles giant tortoise – oldest tortoise in the world
What is the worst job you've done?
Telemarketing
Favourite place in the world?
Kerrera in the Hebrides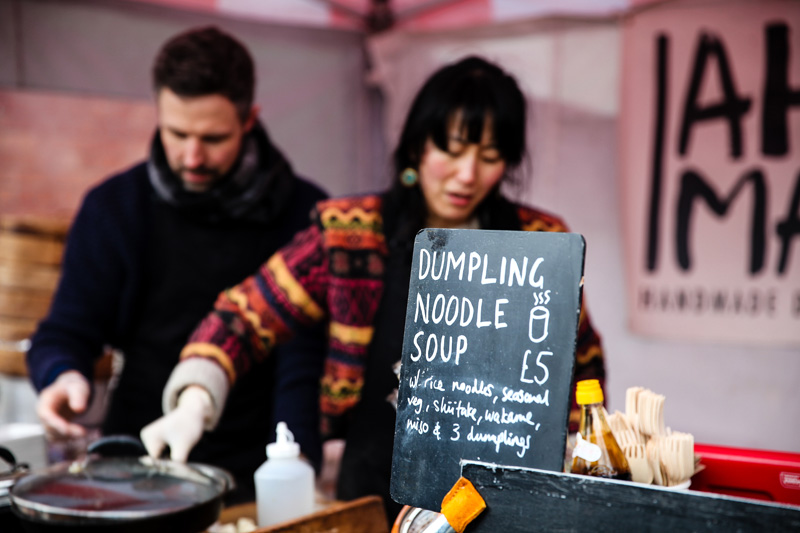 Back