Our bustling Sunday Market (10am – 2.30pm) is being treated to a green fingered takeover…!
The Sunday Market are pleased to announce their annual Garden and Plant Market will be held on the 7th May.
This year we have decided to go 'totally plants' with the theme extending to our food offerings!
A wide selection of vegan street food including mac n cheese, falafel wraps, noodles and curry will be on offer plus plenty of sweet treats; vegan ice cream, stuffed cookies, hot chocolate and more!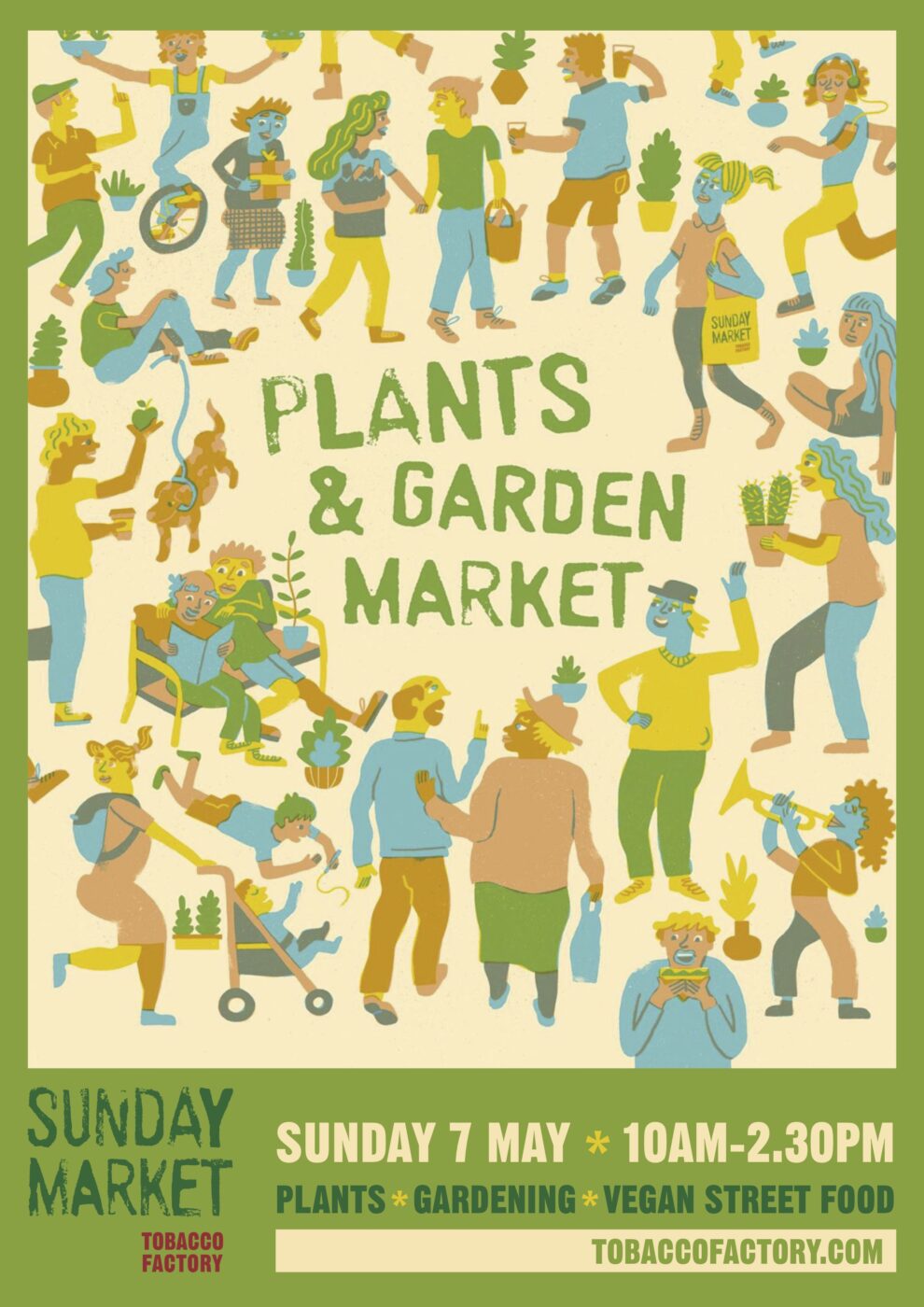 Why not combine a visit to the market with brunch in the Cafe Bar, open from 10am every day.
Don't forget to bring your reusable containers, all of our food and drink traders will be happy to use them! #NoChangeTooSmall
—————————————————————————————————————————————————
To get a flavour of our recurring Sunday Market, watch our short film 'Trading Sunday' by Carson Brynie
Apply to trade at the market
Please follow this link to our Trader Hub where you will find the Sunday Market application form.