Friends
Meet our sister companies and trusted suppliers.

At Tobacco Factory, our core aim is to be a model of social, environmental and economic sustainability. In early 2018, we decided to develop these values further by fully embracing the principles of the 'farm to fork' movement.  We purchased five acres of land near Backwell, just to the south of Bristol, and set about establishing our very own farm. The name 'Five Acre Farm' was irresistible, emphasising the small holding approach that is central to the spirit of the farm.
We grow with organic principles to make the best use of nature, to do our bit in farming as sustainably as possible. Our produce is available to buy in our Farm Shop on North Street, Bristol, or shop online for collection or delivery. You can also get our seasonal veg straight to your door with our popular veg boxes!
Read more about our story and visit our online shop at:
www.fiveacre.farm Grain Barge is our floating sister venue – managed by the onboard crew and supported by the team at Tobacco Factory. 
Converted from a beautiful old barge and moored in Bristol's iconic harbour, Grain Barge is one of Bristol's favourite spots for food, drink and music.
A menu of sustainable seafood and greens is available, all made onboard using locally sourced ingredients from our farm in Backwell, and other suppliers from the region, or choose from a range of coffees, teas and locally-brewed craft ales.
Soak up the panoramic views of the river and ss Great Britain from both the alfresco upper deck and the warm and welcoming main bar. Below deck, you can take a seat in the Hold Bar and watch harbour life glide past from river level. You can also book the Hold Bar for parties, weddings and events.
To see the menu, find out what's on, or hire the Hold Bar, visit Grain Barge's website:
www.grainbarge.com

In Tobacco Factory's Cafe Bar you can explore a range of artisan beers and ales produced by the best of Bristol's independent brewers, including our sister-company, Bristol Beer Factory.
From humble beginnings, Bristol Beer Factory now produces around 8 varieties of bottled ale, 7 cask ales and a range of special beers throughout the year. Brewing in small batches and using only the finest local malt and hops, this home-grown microbrewery creates a range of delicious, characterful ales.
More about BBF at:
www.bristolbeerfactory.co.uk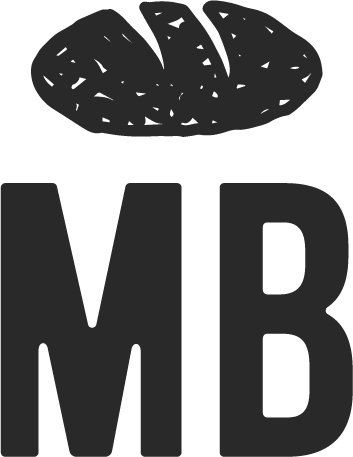 Born from a love of bread; it all started with a gifted bread making course, which sparked Mark's passion for baking.
11 years on, their much loved Southville Sourdough sits alongside a full range of breads, pastries, cakes, breakfast and lunch sandwiches, specials, and perfectly poured Extract coffee.
Still hungry? Check out their fridge full of ready-to-go sandwiches and salads – much of which is sourced from our 5 Acre Farm in Backwell. You can also stock up on their own groceries! Handmade granola, marmalade, house ketchup and loads more…
Take a peek at their website to see more of the lovely things they do…
https://www.marksbread.co.uk
Our Suppliers
Bruton Dairy
The milk in our coffees comes from this traditional dairy who are passionate about animal welfare, the environment and fair deals for farmers.
Clifton Coffee
This local roaster is at the forefront of the UK specialty coffee scene, supplying high-quality blends to independent coffee shops, Michelin-starred restaurants and top hotels across the UK.
Mark's Bread
Based just across the street, this award-winning bakery uses local ingredients and traditional methods to produce deliciously fresh breads for our kitchen.
Arbor Ales
This Bristol brewery has been inventing exciting ales since 2007. With their signature use of quality hops and home-grown yeast, Arbor are committed to pushing the boundaries of flavour and aroma.
Good Chemistry
Proving that there is a real science to crafting the perfect beer, brewers Bob and Kelly present a range of beautifully-bottled beers that are balanced and delicious.
Left Handed Giant
Brewers Rich, Bruce and Jack create modern, flavoursome beers that take inspiration from 'giants' of the craft beer world and the beautiful Avon Gorge.
Lost and Grounded
This young company combines the precision of German brewing and the idiosyncrasies of Belgian beers in their Bristol 'brewhouse of dreams'.
New Bristol Brewery
These local brewers focus on taste and producing straightforward ales that really pack a punch. Their 'hands-on beers' are made with local ingredients and loving care.
Wiper & True
Brewing at various locations across Bristol, the creative 'alchemists and inquisitors' of Wiper & True are not afraid to experiment with flavour – whether roasting their own malts, adding wild ingredients like blackberries and chillies, or ageing beer on different kinds of wood.
Hugo's Greengrocer and Deli
Bristol's most local Greengrocer off the ground, sourcing predominantly produce grown within a 15 mile radius direct from suppliers
Strode Valley Organics
Our salad greens come from the wonderful Strode Valley Organics.
Granny Gothards
Our ice cream and sorbets come from Granny Gothards, artisan ice cream makers nestled in the green countryside of Devon.
Little Hollows Pasta
It doesn't get much more local than this… all our pasta comes from Little Hollows artisan pasta makers in Bristol. They're obsessed with making pasta, which is lucky, as practice makes perfect!
Haresfield Farm
Our eggs come from Haresfield Farm – a proud organic free range egg farm, run by Andrew Jackson in rural Wiltshire, who takes pride in his flock producing great tasting organic free range eggs.
Cotteswold Dairy
Our cream comes from award-winning Cotteswold Dairy in Gloucestershire.
The Bristol Cheesemonger
Our cheese is supplied by the wonderful Rosie at The Bristol Cheesemonger. They focus on local, seasonal British cheeses and you can now buy their delicious cheeses direct from their concession in our Five Acre Farm Shop.